2 tags
How to Create Winning Headlines in 9 Simple Steps
Getting heard, as in making your "news" interesting to others that your cofounders and your mum is a super important skill for any entrepreneur or leader  Whether your story is about you, your product or your startup it's imperative that you can tell a story that others are interested in hearing. That's what will make the product spread. About a year ago I decided to...
1 tag
Newsletters: Religion works the best, deals the...
Ever wondered if your newsletter is working? Well, here's some help for marketeers to judge themselves by from the nice guys at MailChimp. They have shared the average response rate. Very useful indeed! All industries: http://mailchimp.com/resources/research/email-marketing-benchmarks-by-industry/ We use MailChimp in Everplaces. It's very good but also very expensive. But these...
5 tags
Hard facts. Price per user in famous acquisitions
A startup is acquired for any combination of the technology, talent, or the user base. Here are some hard cold figures: More info in this wonderfully informative blog post by Wired, including a spreadsheet with all this valuable information. 
4 tags
How much revenue do the big boys make? Stats on...
Cutting through the hype, smoke and mirrors these numbers of revenue show what's really happening at Twitter, Groupon and their big cousins. 2012 Revenue Per Employee Here's a data table comparing the 2012 reported revenue over employee headcount, found from online public data. Comment: Foursquare is officially "not to be focussing on revenue, but on growth", in contrast to...
7 tags
Travel - what Google, Facebook and Kayak are...
Normally it's hard to get anyone from the big three in tech travel to reveal anything about priorities or strategy. But having three of the head honchos on stage together at IBT, made them reveal a bit more.  Here's key priorities of  Bernd Fauser, Global Accounts Director, Travel. Google Lee McCabe. Head of Travel. Facebook Jan Frederik Valentin Vicepresident Package Travel....
"When going through hell, keep going"
– Winston Churchill may have been talking about politics, but hits it spot on for entrepreneurship too
2 tags
How a VC fund works. Important knowledge for...
I wanted to share an excellent ressource. This article is a great explanation of how a VC fund work: http://360cp.posterous.com/greed-and-vc-math-by-fausto-boni-0 In any negotiation and sales understanding that the person opposite you wants and needs to get out of the situation is important. I'd almost say its paramount to success. Despite this, many entrepreneurs don't understand...
4 tags
Here's how to get a neat and structured sales...
Business development is a long and arduous process with a million little details you need to remember, and at the right time. So you need a system. If your team has several people working on outside relations you definitely need a CRM system to keep track of what's been said to whom. And we're not just talking sales here, but also partnerships and key contacts. This is not just to...
How people really use mobile
Harvard Business Review just released this study of mobile usage. It provides interesting insights to mobile companies and marketeers.  SOURCES "Seven Shades of Mobile" study, conducted by InsightsNow for AOL and BBDO, 2012. In the first phase, 24 users completed a seven-day diary and in-depth interviews. In the second, 1,051 U.S. users ages 13 to 54 were surveyed, data on 3,010...
3 tags
TheNextWeb's Startup Awards come to Denmark! The company behind one of the world's most famous tech blogs are now turning their eyes to Denmark. In the next weeks they want to find the best startup people and companies, and are running a competition to do so.  Nominate for the competition now  The awards are awarded to several roles in the startup ecosystem: Startup of the...
Inspiring quotes
"My grandfather once told me that there were two kinds of people:  Those who do the work and those who take the credit.  He told me to try to be in the first group. There is much less competition" Indira Gandhi
60% of Apps have never been used. Stats for app...
New analysis from Surikate shows some scary facts.   In my daily life as the CEO of a mobile company (that produce apps) the stats seem bleaker that what I hear, see and experience. We often hear of apps not getting a lot of downloads, but I've never heard of any getting zero. Scary, and it probably says something about that its harder to produce good apps than most people immidiately...
What you need to know before you raising money
A lot of the advice that's swung around regarding raising money when you're a startup is actually irrelevant. Not because it's not true, but because your fund raising strategy totally depends on whether your startup is hot or not. So how do you know that? Nic Brisbourne, London VC explained it brilliantly on his blog: "You get out and talk with potential investors a...
1 tag
Four great ways to organize your time
Managing your time as a busy exec or a founder is one of the biggest challenges. Creating a system that works for you is very important. Here's some methods that work.  The Urgent-Important system for To-Do's Make an excel sheet with your to-do list. Split it into four sections: Urgent & Important  Urgent but Not Important  Important but not Urgent,  Not Important & Not...
Venture Funding in Europe - hard facts
This shows some of the real reason's behind why some countries do so much better than others in producing startups. Well done Sweden! Here's a link to EVCA's full report on Status on venture funding in Europe. It's from 2011 (the latest I could find) but still relevant for the broad overview: http:/  ItsIni/ow.ly/fS3b4  It's interesting and gives real numbers in an...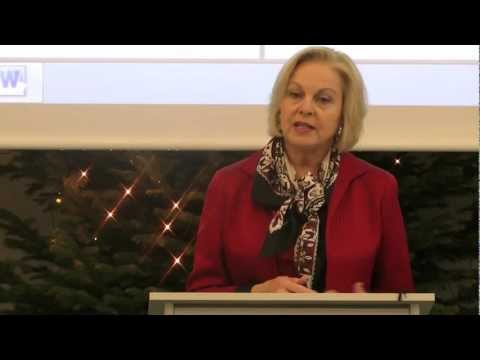 2 tags
When crowd funding is better than normal pre-seed
In the recent years we've seen an exiting explosion on alternative early stage financing. One of the most promising, crowd funding, takes a big step towards becoming an accepted and normal method, as angellist recently introduced it on their site. Should you consider it then? Many markets are notoriously under served with seed funding, leaving startups that require external capital to...
Proud moment; Everplaces is shortlisted for...
Of all the awards in Europe that celebrate innovation, startups or technology The Europas is the most prestigious. Therefore we're very honored to be shortlisted.  Everplaces is shortlisted in the category 'Social, Mobile or App'. Given the nature of digital products and consumer web, this category is perhaps both the largest and toughest - so we're keeping our fingers crossed. The shortlist,...
IMPROVE QUALITY OF YOUR DECISIONS WITH DOWN-TIME
While a propensity for action is the single most important characteristic for someone who's in charge, it's closely followed by another characteristic that's often both forgotten and downplayed - thinking.  These days, it seems to be a race to be the busiest, the best coping and most producing. This is certainly the case in the startup world where I come from. You often hear of people competing...
Social media is a science. Here's the stats to...
Great new report gives practical tips to social media managers. There's long been speculation in which days, times a day and formats yields best results. Here a practical list of stats to help you.  The big lesson is that you really need to choose if you want to hit consumers or businesses since they respond to different things.  Keep it short. Dont use all the space: Never include...
Danish software startups are big winners European...
Recently I attended European Venture Summit in Berlin (as a speaker, not investor or entry). It's an event that brings together hundreds of investors from all over Europe and I was both proud and impressed by the danish (and nordic in general) startups there. At the summit there is a competition which is the final of all the summits held all over Europe. More than 850 startsup are evaluated...
An honest story about why some startups fail
I am a big fan of honest warts-and-all blog posts. This is because startups are often glorified, the new rockbands, and I am afraid people go into it for the wrong reasons. Its not an easy way to get rich and famous. In fact, you're almost certainly not going to get famous and it's pretty unlikely you'll get rich. I am sure my friends and family think I do nothing but prance...
Personal lightning detector integrated into our...
We get some really interesting business partnership offers, some more relevant than others. This one today probably takes the cake for 'least relevant feature to implement in a travel guide app" Email: "Imagine a personal lightning detector that tells you in real-time, minute by minute, mile by mile, how close lightning is to you, right now, via the location based service on your smartphone. ...
SHOULD YOU ENTER VENTURE CUP IDEA COMPETITION?
Today is the deadline for entering into the light version of Venture Cup's startup competitions - the idea competition where you send in 2-3 pages.  I'm a huge advocate for entering this. And in case you sitting and wondering whether to enter, here's my thoughts: - It's entered mostly by people who're trying their hand at ideas and entrepreneurship the first time....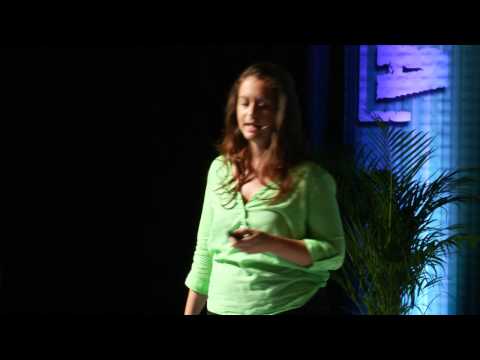 2 tags
What you have to beat to have a successful app
If you're building or selling apps am sure you get asked about stickiness and activity usage all the time. And I am sure you track all of this. But what are you actually up against?  Well here it is. Apparently, the average mobile user: -Has 85 apps on his/ her mobile device -But uses just 5-10 apps per week -1 month after download of a new app, the average app retains only 36% of the users...
1 tag
Founders House is Denmark's strongest cluster of...
Two years ago I had the pleasure of being a part of starting a beautiful co-working space in central Copenhagen. We started it because we thought Denmark needed a breathing space for the most ambitious and committed tech entrepreneurs, those that are beyond the first few steps, have already shown some promise and could benefit from entering into a loose network of people wanting the help them...
Anonymous asked: Do you have a future dream of becoming an author? That is within the startup topic off course.
How to get the most out of conferences & event
Getting to know the right people is one of the single most important things in making your company successful. And since the best way to build relations is meeting people face to face, its important you know how to make the most of the events you attend.  Luckily there are some rules to how you do this.  Rule no 1: Your immediate goal is to come across as a likable person. (also called...
The definition of the kind of leadership people...
"Leaders must be tough enough to fight, tender enough to cry, human enough to make mistakes, humble enough to admit them, 
strong enough to absorb the pain, and resilient enough to bounce back"
 Wonderfully phrased by Jesse Jackson
2 tags
THE SHIFT: REVENUE IS THE NEW BLACK
I am in London and the atmosphere is distinctly changed to when I was here even a few months ago. If there was ever any doubt, now revenue is definitely the new black! Two years ago everyone wanted to build big consumer web services. Instagram, Foursquare, Twitter and about a million smaller companies were growing at a projectile rates, which left the startup industry trembling with excitement,...
Is New York beating The Valley as US startup...
The pattern for startups is changing. It looks like New York may just be over taking SF and The Valley as the preferred US destination for European startups setting up in the US. Over the last week I have spoken to tons of UK founders as I am in London for Seedcamp week. Several times the talk came to next moves for expansion and for the first time, the answer was overwhelmingly setting up and...
The 8 best quotes for startups and entrepreneurs
If you're an entrepreneur you might also love quotes where people have just hit it right on the nail. It can be hard to describe why people with big dream work as hard as we do, with so many sacrifices along the way. Yet we continue. Here are my favorite quotes for why this is so. "Inspiration exists, but it has to find you working" Pablo Picasso "In defeat champagne is...
How do you get the most out of Twitter?
Twitter can be great tool if you use it right. Both to get valuable info and keep in touch with  people important to you and your company. I have the fortune of meeting a lot of wonderful and skilled people. They both help me and inspire me onwards on my journey as an entrepreneurs. So I consider it important to keep in touch with them and keep up to date with what interesting people are doing....
1 tag
The best ten books for entrepreneurs
Continuous self improvement is a huge part of becoming a great entrepreneur. All the best people I know are also avid learners. They continuously look for people and ressources they can learn from. An important part of that learning arsenal is books. For me books are super important, and I read at least one new book a month with the purpose to getting better at something. I've read hundreds...
1 tag
Watch
Interest Graph is hailed as the new holy grail of future product and marketing. Here's  how brands and product builders can use it. We've had the social graph for some years, letting us use the relation between people. Now we are increasingly benefiting from understanding the relationships between ourselves and the things around us, with the building of interest graphs. Key points: *...